Do you like walking?   King's Canyon's remote location, mid-way between Alice Springs and Uluru in Australia's Red Centre, means it is still a hidden gem, visited mainly by nature lovers who aren't afraid to get off the beaten track and rough it a little. Better yet these days you don't even need to rough it because there's now an exclusive glamping lodge just a short drive from the canyon. Read more from our DownUnder Correspondent Annabel Candy.
Once a sacred site for the Luritja people, Kings Canyon has been revered for thousands of years, but until 1961 only a handful of people had ever seen its dramatic cliffs, endless domes and vibrant colors.
I love walking, I walk all the time and when I'm traveling I always take a hike whenever I can but the six kilometre (four mile) Kings Canyon loop walk was one of the best I've ever been on.
The walk takes about three hours to complete but you'll want to leave plenty of time to explore all the nooks and crannies of Kings Canyon, take photos and sit down to enjoy the views and vibe.
If you like walking then you'll love Kings Canyon.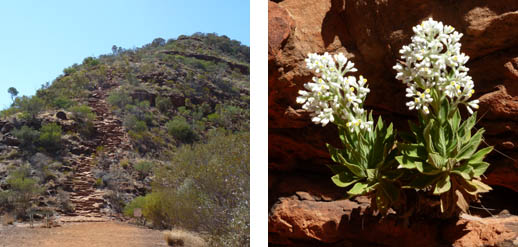 Kings Canyon walk start with a big climb. I love how the stairway was created from natural rocks the tenacious wild flowers which cling to rocky crags.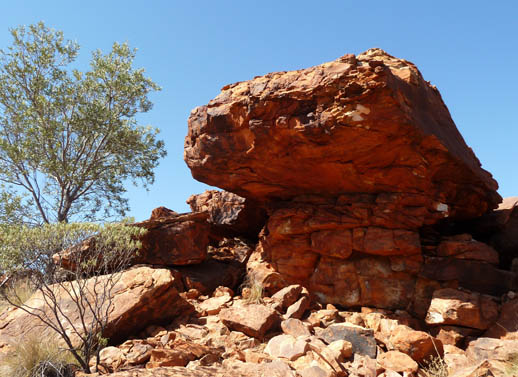 An ancient rock shaped and sculpted by the desert sand and winds.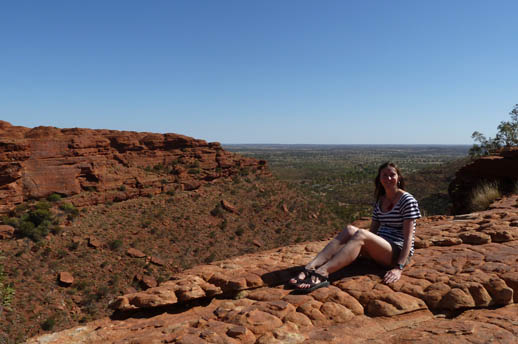 Take a hat, take water, take time to pose for photos and soak up the scenery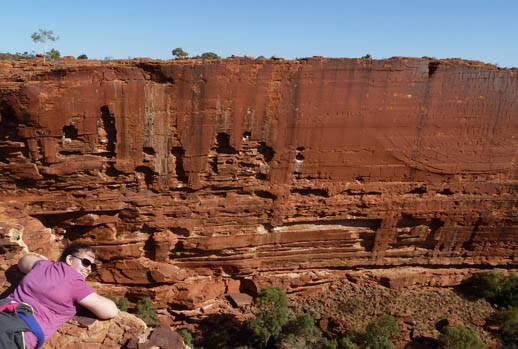 Thank heavens I didn't have the Candy kids with me – they would have been leaping around like mountain goats, veering impossibly near to the edge like this and giving me the fright of my life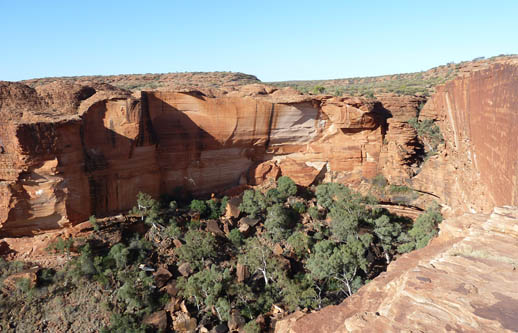 The Kings Canyon walk scenery changes all the time with something new and interesting round every corner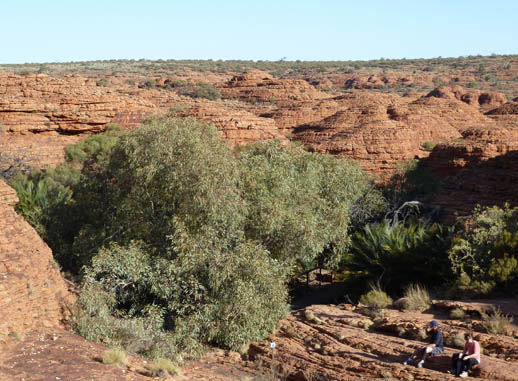 Kings Canyon makes you feel very small
Kings Canyon Walk Travel Tips
Make sure you leave early in the morning or late in the afternoon as Kings Canyon is HOT in all senses of the word. I was there in September when the walking weather was perfect but I can imagine it would get too hot for comfort in the height of summer so avoid walking in January, February or March if you can.
Australia has a reputation for flies and we saw a couple of tourists from overseas who were wearing nets over their hats and looked like bee keepers but there weren't any flies around when I was there.
From our Contributor "Down Under"  Annabel Candy: travel writer, blogger and delightful misfit. Her popular travel blog Get In the Hot Spot is a filled with inspiration, tips and ideas for people who love travel, writing and living their dream life.
I was a guest of Tourism NT during my trip to Kings Canyon and the Red Centre so maybe they organised that specially which was very thoughtful of them. You can find out more about visiting the Northern Territory on their Facebook page.